Just Like Heaven, or J.L.H. for short, is a website created for the purposes of distributing information on my characters and stories. I also wanted to create it to learn a new medium of art - website creation! Anyways, please feel free to explore the deepest catacombs of this site to find any information you desire.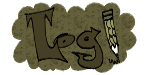 September 30th 2023 - TMDTH Updates!!!
Hello again! It seems this site is becoming a bit outdated for my main project, TMDTH. I am currently making a website specifically for my webcomic (that is what it is now!) and then I will transfer the information onto there. I'm really excited because I've been making a lot of progress with the webcomic in the past month or so. I still plan to use this website, but it will be more personal, and I'd like to update the graphics by the end of the year. It will also be nice to be able to share my other characters, which I have many of. I think this website will be useful for sharing more information about my side projects, and the separate website will host my main project. Anyway, I've updated the MDTH pages with updated graphics and information. Thank you all!
July 11th 2023 - More art to see!
Hi hi! It's been about a month again, so I decided it would be good to update my art sections yet again. I've been mostly drawing fanart, specifically for Papa's Cluckeria (a Papa Louie game for iOS!) But I've also done a couple other pieces as well. As far as life updates go, I haven't really got a job yet for the summer, mostly because I can't seem to find one. I also may or may not be procrastinating because I'm scared of working, LOL! But anyway, I've also been playing Minecraft Story Mode. It's great!
June 19th 2023 - Art UPDATES!
Howdy! I know it's been a bit - over a month! - but I should note that, of course, as I become more satisfied with my website, that I have less major updates to offer. Anyway, I just updated with some new art in the fanart gallery as well as the MDTH gallery. I am thinking about adding more to the MDTH page, but I don't have time tonight. I'm almost done with my junior year of high school, thankfully, so I will have more time to work on my projects over the summer (and throughout senior year with more art classes I'm taking!). Anyway, I never did actually finish watching Community, because I didn't like when Troy left.
May 8th 2023 - Wowee!
Hi ho! I haven't added much in the past week, but I thought it was worth noting. Added some stuff to the graphics page, still have not worked on my shrines or sitemap, created a new button to redirect you to the Murderer Down the Hall page in the index, created a few more graphics, watched two full seasons of Community and updated my "links" page with my other social medias! Thanks for your time!
April 30th 2023 - MISC + NEW ART!
Finally added the "Miscellaneous" section! You can find my random graphics, and soon I'll have my shrines set up. On my next update I would also like to add a site map, as it is getting more and more convoluted to sift through as more updates roll out! ...In other news, I added a few more art pieces in the fanart gallery and the Murderer Down the Hall gallery! Go check it out!
April 14th 2023 - TMDTH UPDATES!
Finally finished the main four character pages for The Murderer Down the Hall! Took me all day to type them out and transfer them to the pages but I think it's worth it. Also a few other pages have been updated since the last, so check them all out! My next goal is to work on the "Miscellaneous" section before spring break is over, because I likely won't have time to work on this website much during school. I'm estimating my next major updates will either be at the end of the weekend or at the beginning of summer.
April 10th 2023 - WOW! Lot's of stuff!
Essentially I've added about seventy-five percent of the website you see right now in the past 24 hours. I'm currently in the process of adding the art pages, but I really like how the layout of my site looks right now! I'm not sure if I'll get to the TMDTH pages today, because I'm thinking about starting to watch "Succession." And well, if I end up liking it... I'll end up binging it! Apologies for the ramble...
April 9th 2023 - Hot dog! An overhaul!
I've just added the first of few images to the navbar, one that will guide you, traveler, through the rest of my website. Still a lot to go. I've also put up my guestbook as well as a cute graphic of my character, Twigs, to go along with it. I think I am going to keep the theme of my characters showing up around the site in different graphics. It's charming. I've also added two buttons, though I would like to make an animated one, too. The ones I have right now are just still images. I will continue to update throughout the following days. Hopefully.
January 3rd 2023 - Testing Testing 123